With spring almost sprung it's time to start planning some fun family driving adventures!
Days exploring the countryside, castles, seaside and a host of other exciting attractions with your children, and even the dog, are coming up. And if you've got young children, you'll know that the bigger your car the better!
With wellies, toys, clothes, and a host of other accessories to factor into your journey, your car can quickly run out of space. So, to help you plan your next spacious, family car, here are our top picks that are ready for adventure:
Volkswagen T-Cross
The Volkswagen T-Cross is the perfect car for a family looking to take a leap into their first SUV.
This small SUV is a slightly larger version of the Polo with a spacious cabin and comfortable interior.
Not only does it have a generous boot to throw all your essentials in, there's plenty of room in the back to allow your little ones to relax and entertain themselves on longer journeys.
It is also fuel efficient thanks to its 1.0-litre TSI petrol and 1.5 TSI petrol engine options.
Find out more here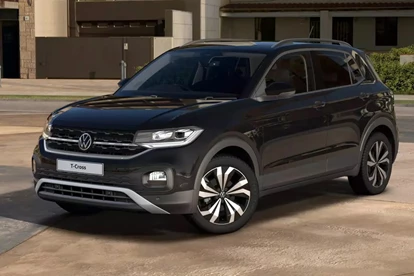 Peugeot 2008
This spacious SUV is the ideal car for a young family who like to travel in style.
Featuring redesigned, comfortable interiors, and a touch screen dashboard this modern design offers light off road driveability with all the added extras of an SUV.
And while the kids are enjoying plugging their iPads into the additional USB sockets, mum and dad can turn on the heated seats and enjoy the AppleCarPlay and Android Auto screen mirroring in the front.
This car is a well rounded, well built, addition to any family that you'll love taking long drives in.
Find out more here.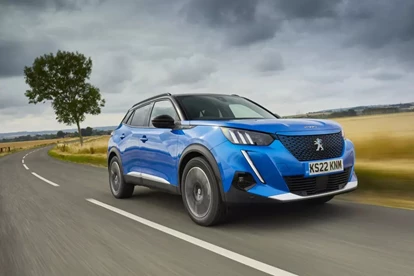 Nissan Juke
Families love this popular SUV – and for good reason!
The Nissan Juke looks great and is endlessly comfortable for long family journeys.
Featuring all the latest tech, along with added extras and even more leg room, this SUV guarantees a relaxing and fun drive.
For families whose children insist on travelling with everything – the Nissan Juke offers a huge boot, which is 422 litres in size. Whether you're travelling with a pram or a bike, this model is perfect for fitting everything in.
Families looking for a more energy efficient drive could also opt for the Hybrid model!
Find out more here.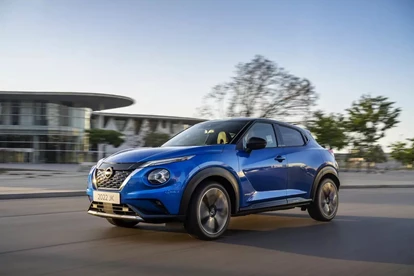 Audi Q3
This is the ultimate in stylish family cars.
This newer model is significantly larger than its predecessor offering even more space across a longer and wider design.
Its three-seater back seat is perfect for larger families, and it also features a split back rest for comfort and convenience.
The boot can also be adjusted to 675 litres depending on the position of the back seats, making this SUV ideal for packing up and heading away for the weekend.
And mum and dad will never get lost in this car thanks to its smart navigation technology which recognises the driver's preference based on previous journeys.
There's even autonomous driving technology for those quieter moments with the optional adaptive cruise assist.
Find out more here.